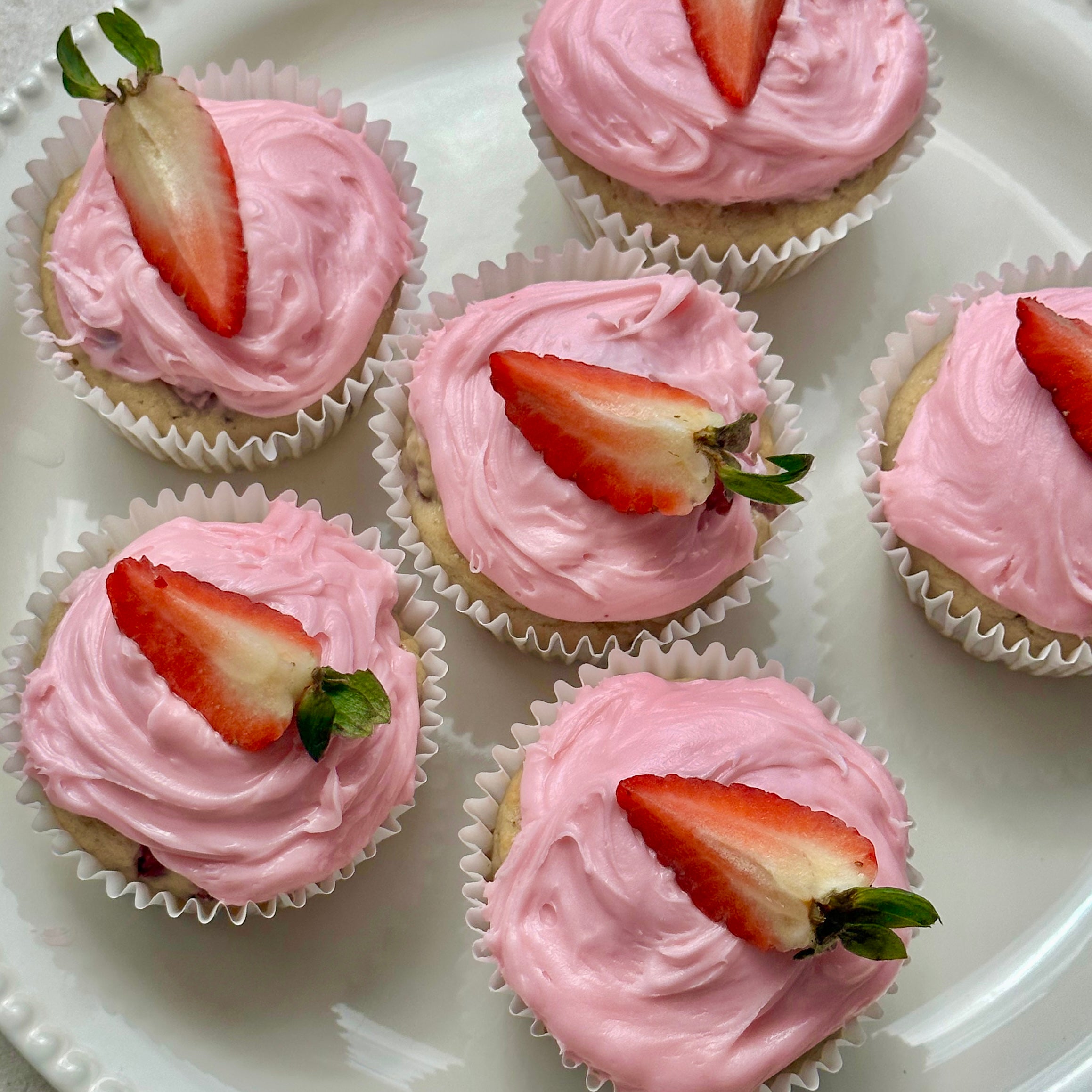 Recipe
Strawberry Muffin Recipe Looking for a different way to try our pancake mix? You can actually use it to bake delicious, high protein muffins. The perfect weekly snack... without the guilt. We have ...
Recipe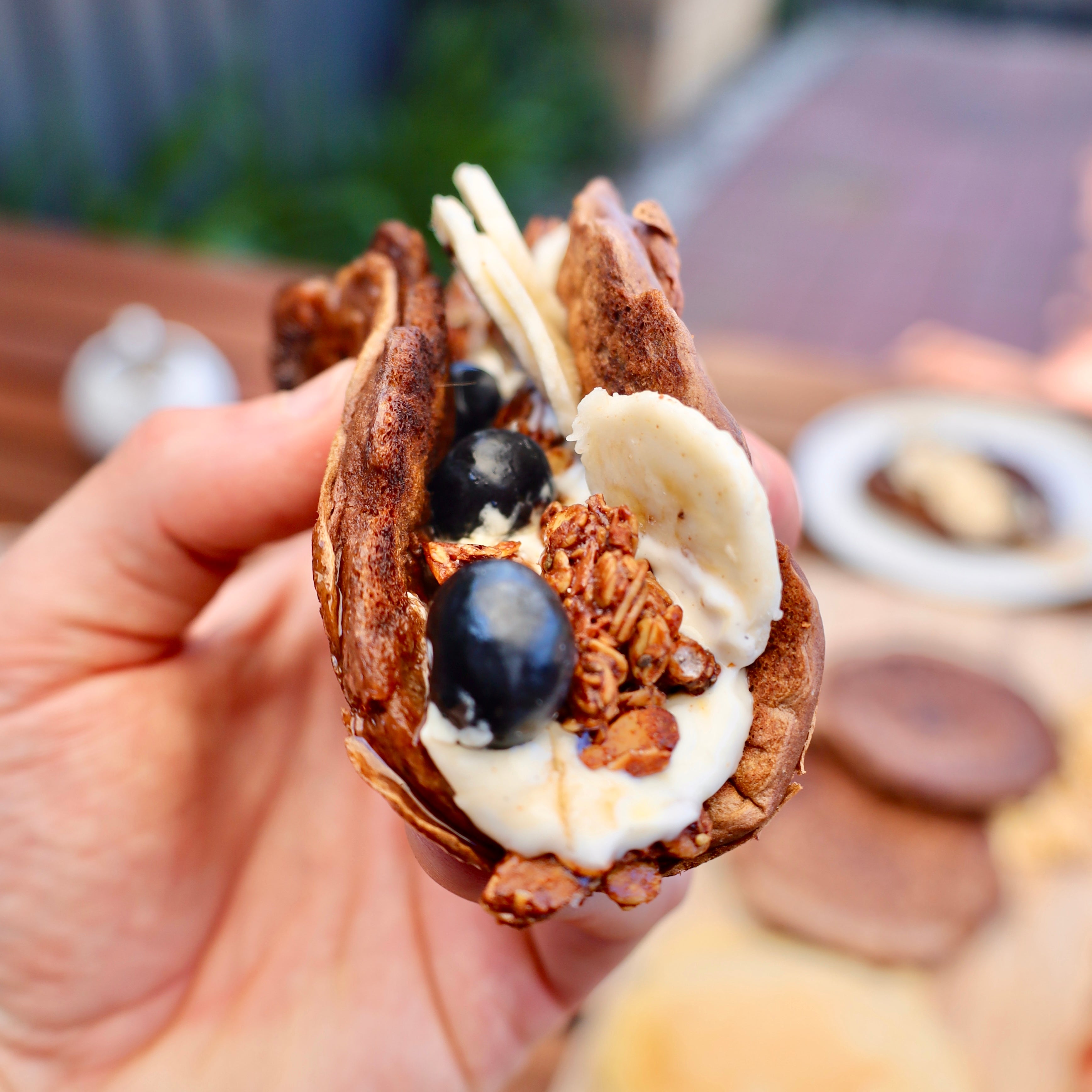 Pancake Tacos - Chocolate & Buttermilk
Pancake Taco Recipe In case you needed another reason to try pancake tacos, here it is. We whipped up 2 pancake taco variants on a grazing board and it's such a lovely way to feed the family!  Flav...
Recipe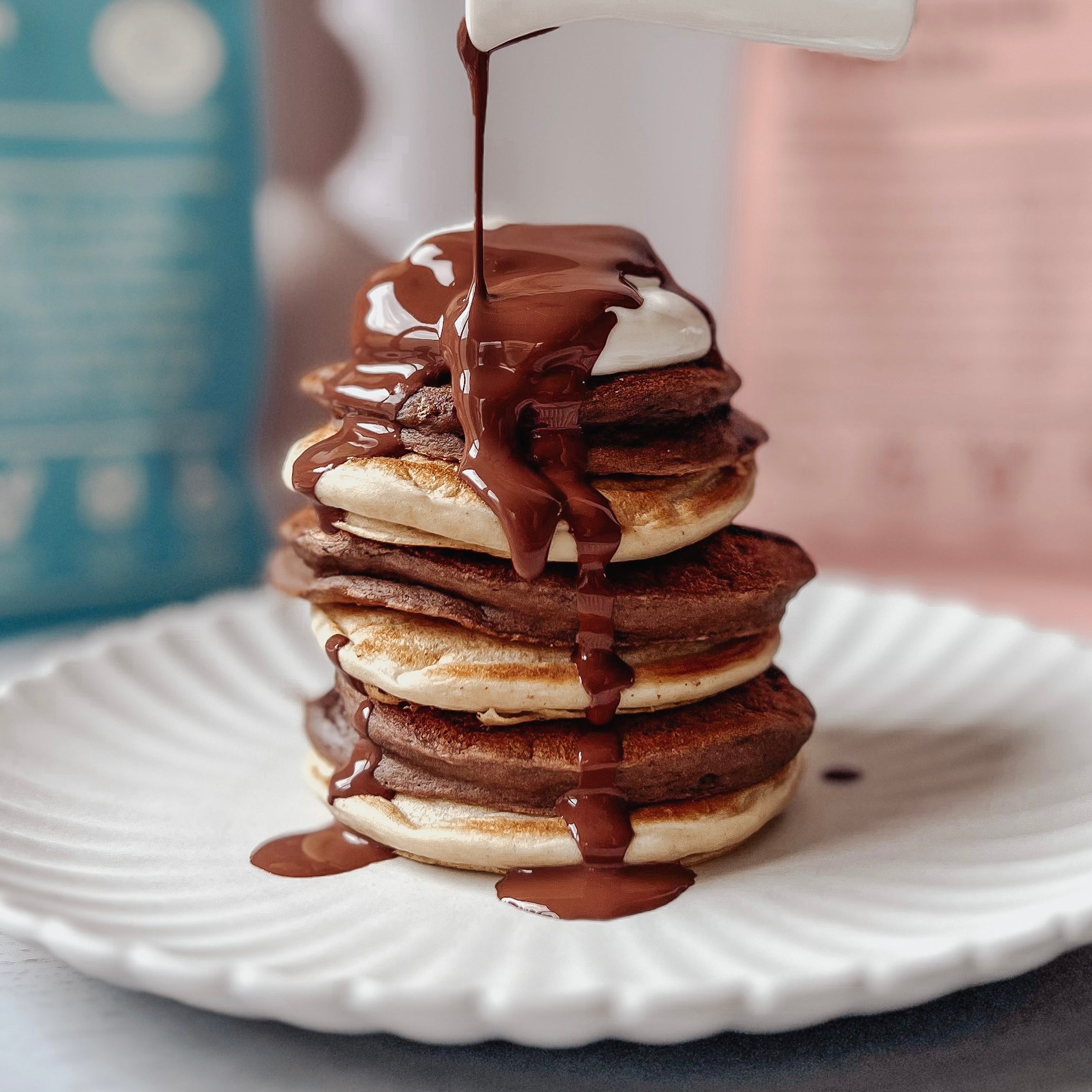 Chocolate Vanilla Protein Pancake Stack Blending the flavours just seems to work way too well, try this on your next flip up!  We used Vanilla Greek Yoghurt and dark Chocolate sauce for the topping...
Recipe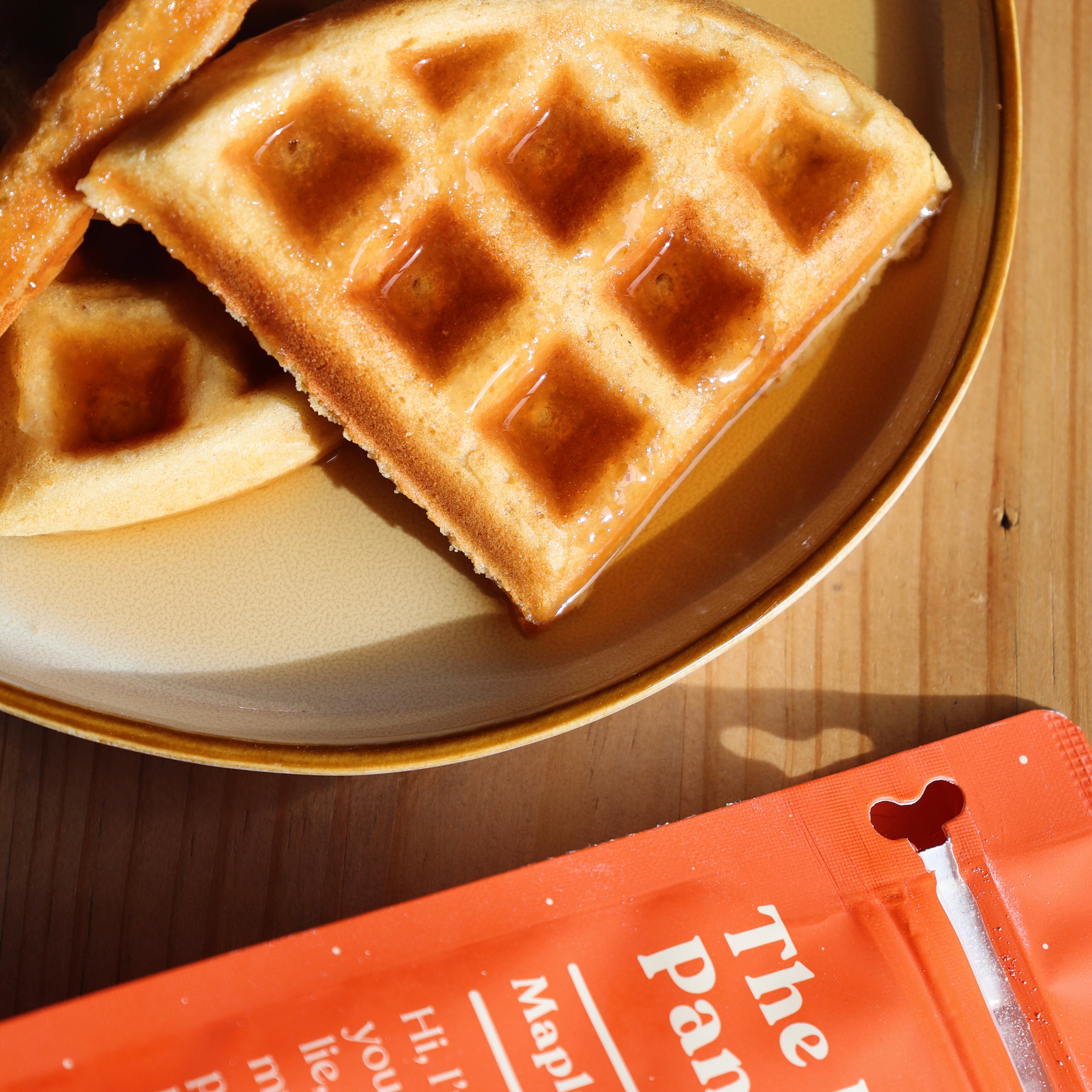 The Protein Waffle The Protein Waffle! Ready to tweak our classic protein pancake mix into a crispy, airy waffle?  Delicious high protein snack for the afternoon or a full breakfast! Low calorie wa...
Recipe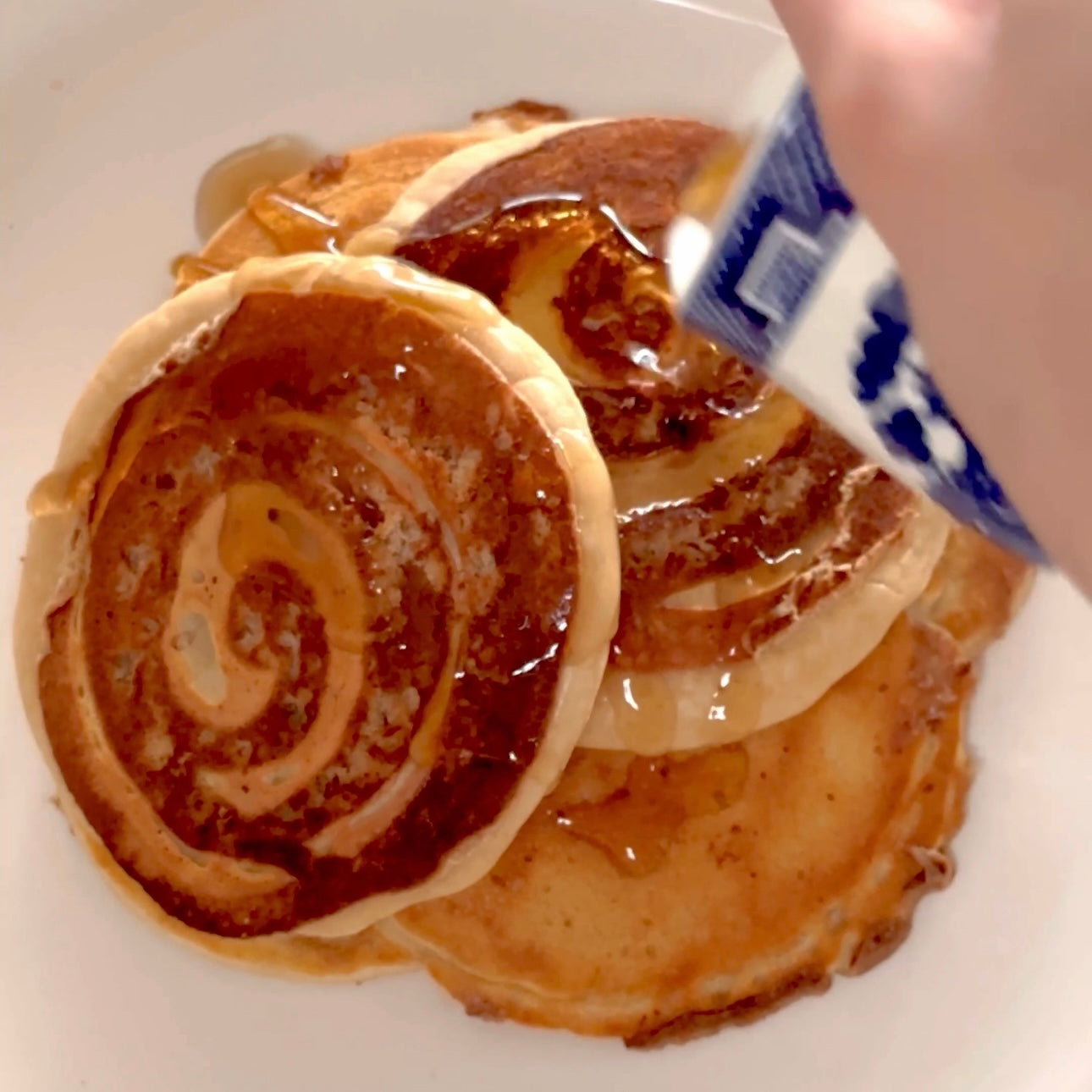 Cinnamon Scroll Pancakes Looking for an easy way to flip up this weekend? Try our Cinnamon Scroll Pancakes - a delicious twist to our Salted Caramel TPP Mix. It's so easy, just our protein pancake...
Recipe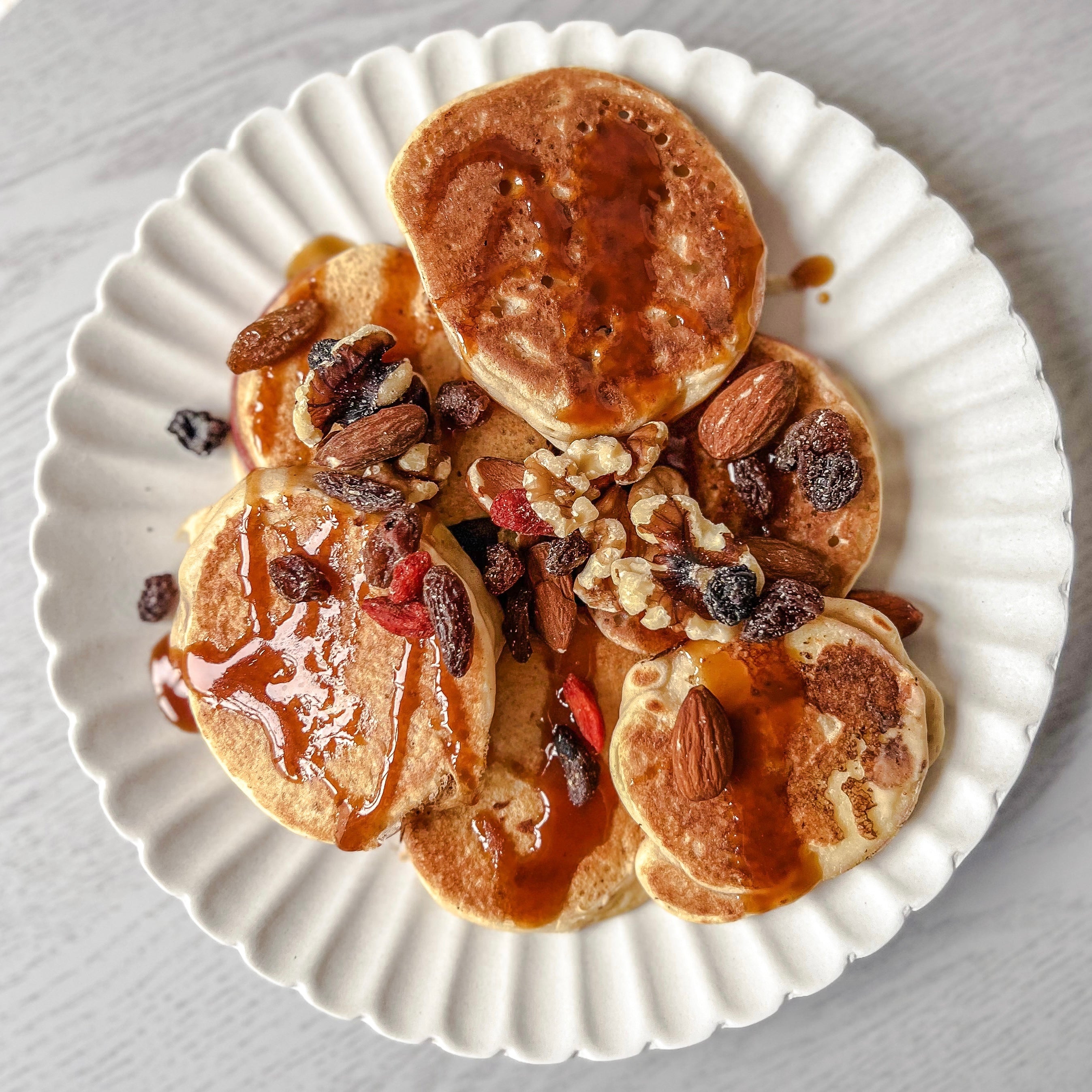 Salted Caramel Apple Pancakes Need a different pancake topping to mix things up? Try these Salted Caramel Apple Pancake bites for a small, healthy and way too delicious snack! Something different a...